KOKORI Designer Girl's Wear | KOKORI About
Designer Girls Clothing, Kids Wear, Girls Wear, Girls Dress,Girls Coat, kokori, kokori kids, kokori girls wear, kokori children wear , kokori designer
fashion little girl
girls in clothes
girls in summer dresses
kids girls fashion
children fashion
little girl dress designs
cute kids boutique
boutique for girls
trendy kids boutique
exclusive girls clothing
unique dresses for girl
unusual girls dresses
KOKORI
KOKORI KIDS
FASHION KIDS
DESIGNER KIDS WEAR
CHILDREN CLOTHING LONDON
SUMMER DRESSES FOR GIRLS
GIRLS DRESSES LONDON
SLOW FASHION
SLOW FASHION LONDON
KIDS FASHION BRAND LONDON
SMALL BUSINESSES
children dress
girls clothing
girls dress
girls blouse
girls jacket
girls skirt
girls clothing
children summer dresses
children fashion
cute kids boutique
boutique for girls
trendy kids boutique
exclusive girls clothing
designer clothing for girls
girls holiday clothes
KOKORI is a blossoming girl's wear brand for 2 to 12 years old girls. Established in 2016 in London UK, after many years of dreaming and researching. Our ethos, is simply to make children happy and feel unique in their own way. We want children to have an intuitive bond with our garments, a bond that will live long with them and form dreams that will carry them to their adultness. our aim is to produce garments of the highest quality fabrics with sophisticated little creative details that will weather enduringly. Manufacture them in a sustainable manner with in fair trade conditions in mind, together with people that are like minded.
Kokori, also our life story so far too.
We are two sisters Duygu & Fatos who share the same passion behind the brand. A passion that is surrounded by fabrics, sewing, colours, cutting, measuring and a lot more. Something that grew from very early stage in our life. Who would have thought that our childhood plays around our mum's Singer sewing machine would become also our real life's profession?
Now, two sisters living in two different countries as well as continents and despite, our academic developments taking us on a journey in the scientific world. One of us took the direction of exploring the world of mathematics. The other one the world of engineering. However, that flame and love for fabrics never faded away. Now, we are making clothing for real girls, and no longer for dolls :).
At present, we love working with people like minded who share the same attitude and passion for what we do. Hence, our collaboration with small ateliers and businesses, most young female entrepreneurs.
What we do:
Design and sell casual chic girls-wear for age 2-12 years old

Focus on using premium quality fabrics

Use of earthy pastel colours to evoke a fresh joyful, feminine feeling

Limited products in each collection, emphasise on exclusivity and uniqueness

We work in fair-trade and ethical conditions

We do manufacture our garment in Turkey within a small family businesses

We do believe the power of collaborations small business

We aim to offer the luxury garments in affordable prices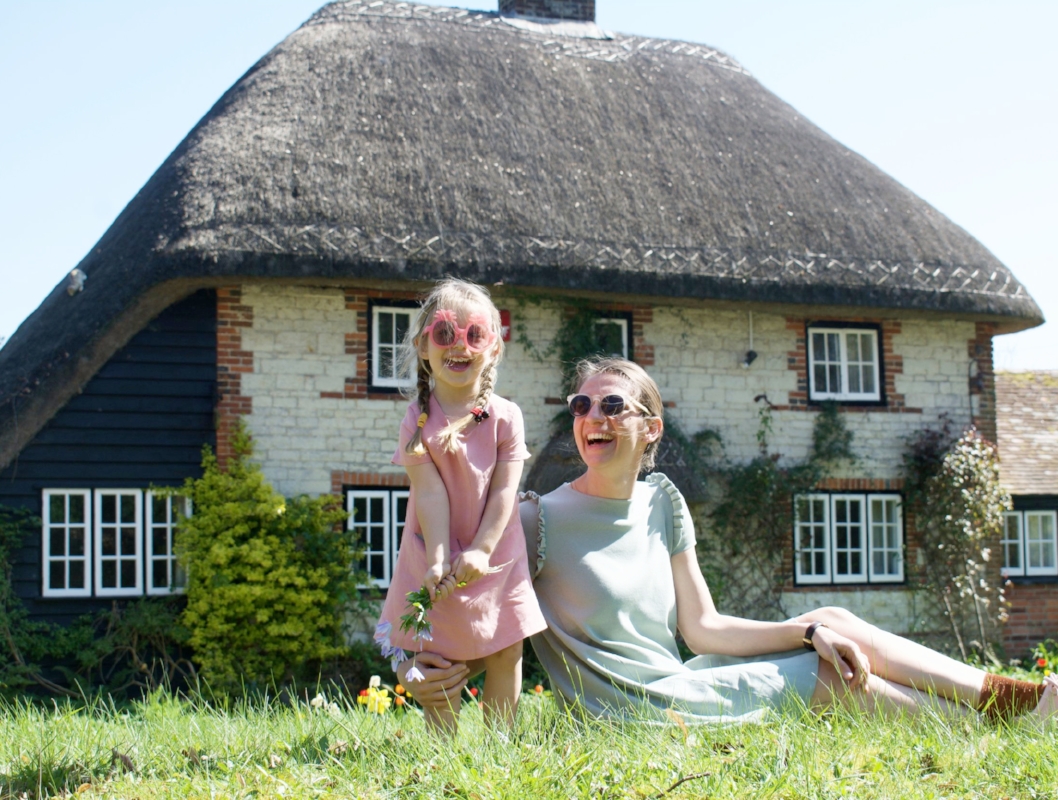 The brand "KOKORI" draws its name from an old-lovely café of Xanthi 's old town in Greece, a place where also our family roots come from.